For more information please:

B747D61B566ADE162C64F5FB5A037561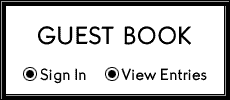 When you visit Faith & Family Care we would love to learn more about you and your family!  Take a few moments to fill out our Guest Book and get entered into our monthly drawing for products and services!

1 Thessalonians 4:11-12 and to aspire to live quietly, and to mind your own affairs, and to work with your hands, as we instructed you, so that you may walk properly before outsiders and be dependent on no one.

​Spring is gone and Summer is here, did you get your Spring cleaning done?  Do you need your lawn mowed or maybe some garden tilling, yard raking, debris removal, gutter cleaning, deck building, garden weeding, rock picking, garage cleanup, trash removal? Call us @ 855.970.6296 and schedule one of our hard working crews.  

​Faith & Family Care INC employ's youth and dis-advantaged. Help us teach them work ethics, how to work, and to work independently doing what is right, even when no one is watching.  Keep them busy at your place this summer and fall!

How would you like to begin a career in one of the fastest growing career fields in the United States today? Personal Care Attendants careers will grow by a remarkable 48% over the next 10 years!

Faith & Family Care is offering Personal Care Attendant Certification classes.  

Receive the training you need to start a career in one of the fastest growing sectors today. Don't wait reserve your spot in the upcoming training session!

After class completion have the opportunity to start your career with Faith & Family Care!  Contact us today 855.970.6296!